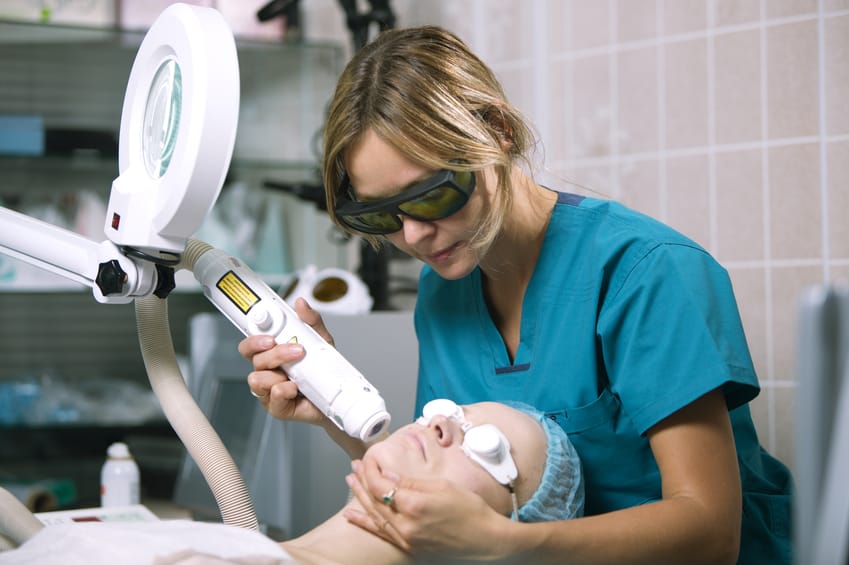 According to The Skin Cancer Foundation, age spots, premature wrinkles, sagging, and fine lines are all caused by regular exposure to UV light. They say more than 90 per cent of the visible changes commonly attributed to skin aging are caused by the sun. Light may be the problem, but—with photorejuvenation technology—it can also be the solution. Interested in helping others achieve their healthiest complexions? You can turn your motivation into a rewarding career in the medical esthetics industry. Start off on the right foot with knowledge about one of the biggest treatments in the business! Here are 4 facts about photorejuvenation (also known as Intense Pulsed Light or IPL).

1. IPL Has Been a Mainstay of Medical Esthetics Programs Since the 1990s
While the fast-paced medical aesthetics industry makes it difficult for many products and treatments to stand the test of time, photorejuvenation is a longstanding favourite among industry professionals. IPL treatments have been used since the 1990s, when medical studies proved the safety and effectiveness of photorejuvenation on the skin. "In my 8 years of treating patients with a variety of devices, I often find myself reaching for the IPL," explains laser specialist and medispa operator Lori J. Wrightington. "This is a great go-to treatment for both the person who has never had any light based or laser treatments before, and the seasoned cosmetic patient looking for maintenance as well."

2. Photorejuvenation Clients Require No Post-Treatment Downtime
As you'll see firsthand in
medical aesthetics courses
(where you can get hands-on training with the latest IPL technology) photorejuvenation is a relatively gentle skin treatment. It uses a type of light that is absorbed by both brown and red pigment in both the superficial and deeper layers of the skin—what professionals call the epidermis and the dermis. For clients, the surface heat coming off the IPL can feel a bit like sunburn. That's why top IPL tools also feature chilled crystal for cooling and protecting the skin's surface throughout the treatment. When done right, these sensations usually fade within a few hours and clients are free to go about their business with virtually no scheduled downtime.

3. You Can Use IPL to Treat a Range of Flaws after Medical Aesthetics Courses
Students of top
medical esthetics programs
are positioned to launch careers in any spa, medical spa, plastic surgeon or dermatologist's office, or home-based business after graduation. In all of these environments, photorejuvenation technology can be used to treat a wide range of common skin issues. "The primary reason patients request and have a Photorejuvenation/IPL treatment is to reduce the appearance of sun damage, brown spots, excess blood vessels and redness," says Lori. "Many also notice improvements in the texture of their skin, softness and fine lines and wrinkles." When you become a medical esthetician, you can tell clients that IPL is effective in reducing melasma, broken capillaries, uneven skin texture, large pores, acne scars, and more.

4. Photorejuvenation is Great for More Than Just the Face
Photorejuvenation treatments are sometimes called 'photofacials,' which may be the reason so many clients mistakenly believe that IPL is a face-only treatment option. In reality, photorejuvenation is an effective treatment for problem skin almost anywhere on the body! Common IPL treatment areas besides the face include the chest, back, arms, neck, and hands. With the right training, you can help others heal and improve all kinds of areas of their skin.
Are you interested in pursuing medical esthetics school in Mississauga?
Visit International Beauty Institute to talk to us about getting started.