By: Annelise Vintila 


Showing off your personality doesn't have to be expensive. When you enter a nail salon and are greeted by friendly and knowledgeable nail technicians, it makes your experience that much more enjoyable. As you look around for some colour inspiration, you find the perfect shade of peach for the upcoming spring months. 
Your nail colour and style can really put a pep in your step when you're not feeling 100% and can show off your unique personality without a single word.
Getting your nails done is a form of self-care that doesn't have to cost you an arm and a leg, even when you get a lavish mani and pedi combo. We have structured our courses to get you the most detailed education at an affordable price so that you can be your own boss!
Enroll Today, Make Money Tomorrow
International Beauty Institute offers a comprehensive Nails Certificate Course in Mississauga/Etobicoke to transform you into an experienced nail technician. Your potential customers trust you to deliver their exact vision, and you can make that happen! Here are some of the certificates that are available to you, instructed by industry-leading beauty professionals:


Acrylic Nails
Acrylic shaping and sculpting
Proper tip application
Refills, liquid to powder ratio and file finishing
Modern techniques and trends
Gel Nails
Biogel, gel overlay and forms
Refills
Modern nail art and design
Extensive kit including one LED lamp, brushes and sculpting gels, amongst many other additions
Manicure and Pedicure
Professional image and safety
Sanitation and disinfecting protocols
Anatomy of the nails
Client consultations
Various manicure techniques and massages
Extensive kit including base and top coats, 2 nail clippers and files and buffers, amongst many other additions
Nail Technician Course
With the most extensive course in our nail certificates, you can graduate with the appropriate knowledge that will enable you to make money and offer exceptional nail services to your clients. This course includes our most comprehensive tools of knowledge, including:
Maintaining a superior professional image in the industry
Nail product chemistry
Client consultations and appointments
Full range of manicures, pedicures and gel nails
A full manicure and pedicure kit that contains base and top coats, a wide range of colourful polishes, one LED lamp, amongst many others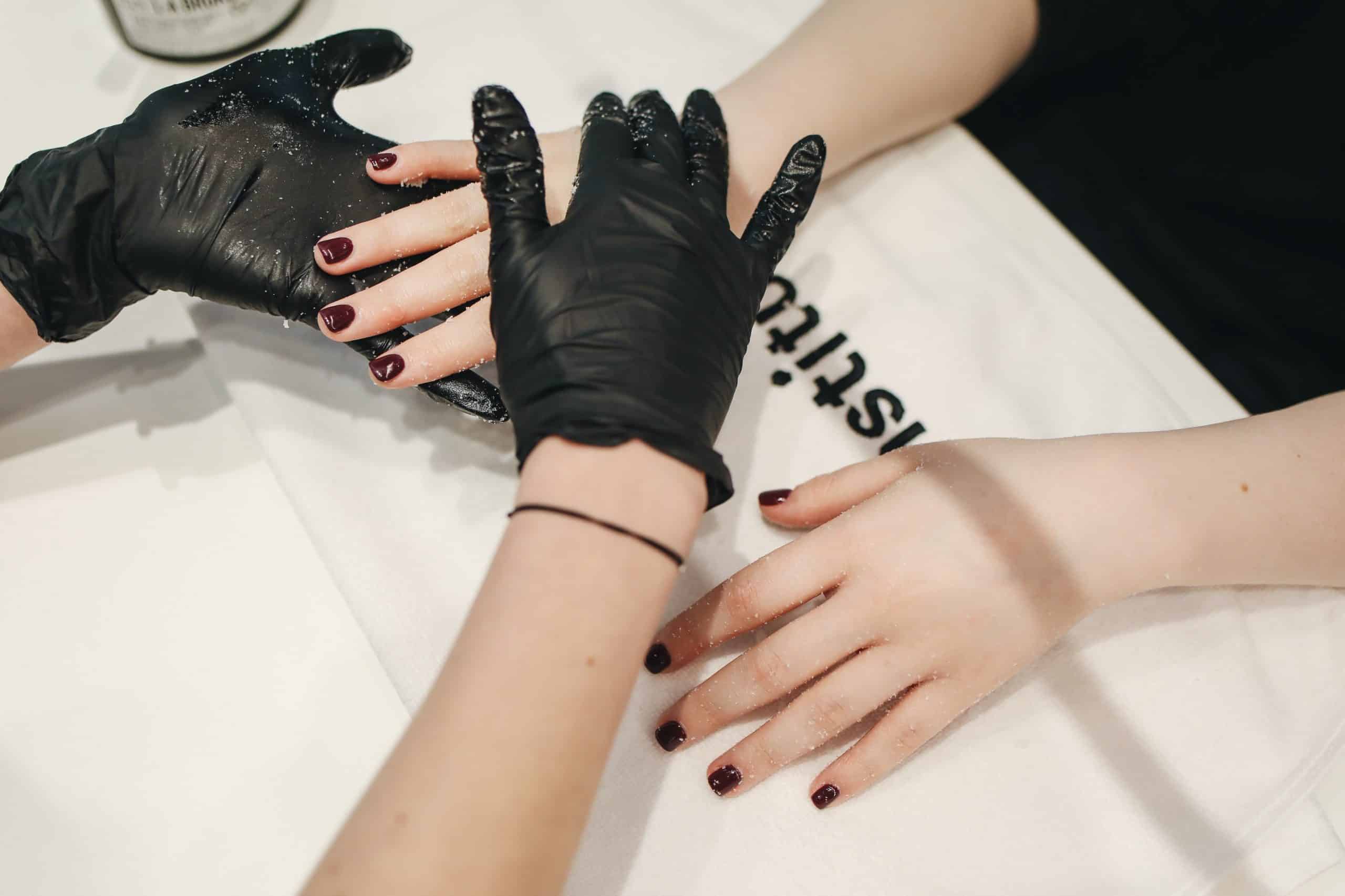 Boost Your Beauty Industry Education with IBI's Nails Certificate Course!
Who doesn't love to look great while feeling their best? We want to help you be a large part of helping customers get empowered by amazing nail art done just for them. 
Call us today to set up a tour of our institute or speak to an expert about enrolling!