By: Annelise Vintila
Makeup-up artists must learn certain techniques even before picking up a brush or a palette. To be truly great at the craft you have to take in consideration many factors; lighting, bone structure, day or night make-up, natural or dark undertones, and ethnicity among many other influences. Jimmy Hendrix didn't become one of the greatest guitarists of all time by picking up an electric guitar and becoming an instant legend; he learned the chords on an acoustic guitar first and worked his way up to more complicated riffs. If you're passionate and want to improve your skills, you have to be disciplined enough to learn the minute but crucial steps before hand and keep trying different techniques that work best for you.

Why You Need Makeup Artist Training
One of the best features of makeup artist training is that all the students can become experts, even if each individual takes their own path to get there. Being a make-up artist can be stressful at times, whether you are working 18 hour days, being on a hectic movie set or simply multiple clients that require different looks; you have to be able to adjust and adapt to whatever setting you are placed in. Success will always follow those who stick to their guts, swallow their pride and take direction from those who are more experienced. As a make-up artist each day will be different, sometimes hectic and sometimes quiet, and you have to be ready for each individual's wishes.

You Can't Skip the Basics
Make-up artists must have a constant flow of imagination and innovation, always being able to think on their feet and adjust to their client's demand.
Makeup lessons
are non-negotiable if you want to get the best education in and out of the classroom. You will start with the basics: the history of make-up, sanitations and set-up and assessing the skin and eventually progress to highlighting and contouring, false strip applications and will have to take a practical and written exam to showcase your capabilities. Many techniques are trial and error, in the sense that every student learns differently. Where one student performs better on the spur of the moment with eyeshadow, one needs to methodically prepare before hand.

Training is essential to launching your career as a makeup artist

That's Why They're Called Makeup ART-ists
Makeup artists need to have a thick skin, especially if they expect to have longevity in the industry. With in-depth
makeup artistry courses
you will be equipped in the constantly evolving make-up industry. Certifications from a reputable institution like
https://www.intlbeautyinstitute.com/hamilton/make-up-certificates/
can make you look professional and can help you market yourself; it exposes you to different connections and make you more credible to different clients. To be an expert, you must learn the basics because if you take shortcuts you will eventually fail; you can't be amazing at brow shaping but lack the skills in determining a client's face shape because the two go hand-in-hand. If you are truly passionate about being a make-up artist, you need to put in the work and absorb the small details that build up the bigger picture.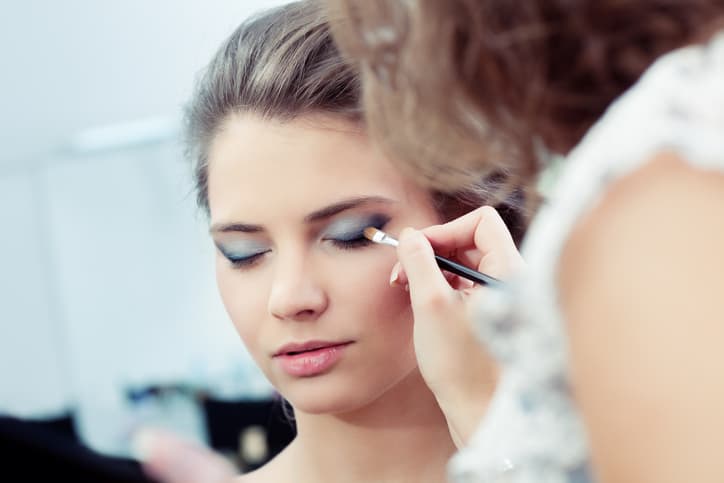 It's important to pay attention to the details
Would you like to begin makeup artist training?
Discover the programs available at the International Beauty Institute!