By: Annelise Vintila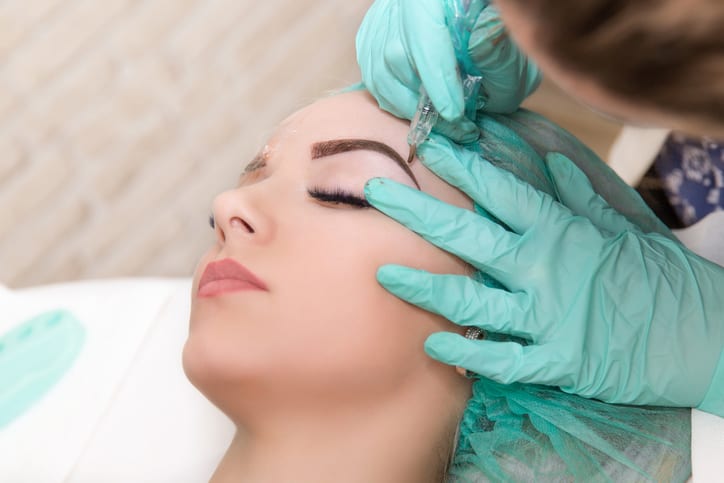 As I am getting more familiar with beauty trends and tendencies, I am coming across a large interest in eyebrow care. Growing up, I always had bushy eyebrows and never had to worry about colouring or growing in hair to make the shape of my eyebrows fuller. However, I have noticed that an increasing amount of women are starting to pencil in their eyebrows for the perfect shape as they cannot grow the necessary hair themselves. I have researched eyebrow microblading for a couple of months as one of my close friends is suffering from Alopecia, which is the disease that causes hair to fall out at a very rapid pace. She has gone through the microblading process and her eyebrows looks incredibly real and her confidence has shot through the roof since. I will admit, I am extremely unfamiliar with eyebrow microblading but I will try to summarize what I know based on my friend's experience and
https://www.intlbeautyinstitute.com/mississauga/microblading-certificate/
, the website that always enlightens me on beauty trends.

Microblading Classes
Microblading is also known as 'Eyebrow Embroidery', as it is a style of cosmetic tattooing but less permanent and invasive. The experts that have been educated in
eyebrow microblading training
are skilled in using the proper tools to reconstruct and shape the eyebrow hair to the customer's satisfaction. Sessions typically last two hours, as the brow technician will contour and shape their client's eyebrow preference and pick out the most suitable colour pigment. Healing takes up to two weeks, and in the first few days your brows will look much darker than your preferred hue, and they slowly merge into your preferred choice after it has adjusted to your skin tone. As microblading lasts anywhere from one to three years, it is an investment and a deliberate effort to get your brows retouched and attend sessions. Eyebrow microblading courses includes layers of the skin, face symmetry and measuring, procedure protocols and sanitation and sterilization amongst other subjects. The
eyebrow microblading classes
also include the clinical portion contains practicing on practice skins, client consultation and preparation, eyebrow colour correction, healing and preventing pigment loss and fixing errors and camouflaging.
Students practice their skills as they complete training in microblading

Reshape Your Genes
Loss of hair can be devastating and can deflate your self-esteem, and up until recent years, eyebrow microblading was not a popular technique. I think eyebrow microblading has been in the spotlight for good reason: it is semi-permanent, it matches your eyebrow pigment and it is low-maintenance. It is water-proof, natural-looking and quick so you can feel like your best self without worrying about bald patches of hair. A trained eyebrow microblading technician can help you achieve the best results for your face shape, advise you on before and after care and educate you on the benefits in each session. Just like any medical procedure, it is critical to research and educate yourself, and with educated aesthetician, the choice should be an easy one.
Microblading can help give clients a renewed sense of confidence!
Would you like to complete an eyebrow microblading course?
Discover the options available at the International Beauty Institute.