By Annelise Vintila 




I grew up in a very creatively artistic home; my mom would always have paintings and decorations up, and she herself was a talented artist. I always admired a zany piece of art or a dicey photo that would stir up conversation; that is why tattoo artists are fascinating. A tattoo artist has the ability to take a client's vision and draw it permanently on their body so that it can serve as a reminder when memories fade. Tattoos are modern day art as it's a brilliant way of showcasing your personality and what means to you the most, but what happens when you regret a tattoo? Maybe you got a tattoo of Vanilla Ice and want to get rid of it. That is where laser tattoo removal comes in handy.




My first (non-close) encounter with laser tattoo removal came at a ripe age of 8 when I read that Johnny Depp chose to erase part of his 'Winona Forever' tattoo to say 'Wino Forever' to symbolize that their breakup was indeed forever. 'Permanent' tattoos have lost meaning over the years because the technology of laser tattoo removal has strengthened and has grown more popular. International Beauty Institute offers a variety of courses to empower their students to become laser tattoo removal professionals such as sanitation and safety, treatment pricing, client consultations, pre and post treatment protocols and follow up treatments. In the last twenty years, laser tattoo removal has become more advanced and more affordable. Whether you regret your tattoo, or the artist did a subpar job, or you simply want more space for future tattoos, getting your tattoo removed by an industry leading professional has become much more attainable. International Beauty Institute understands the importance of creating a bond with the clientele, and though they specialize in many programs, the laser tattoo removal program is one of the most detailed and comprehensive in the beauty industry.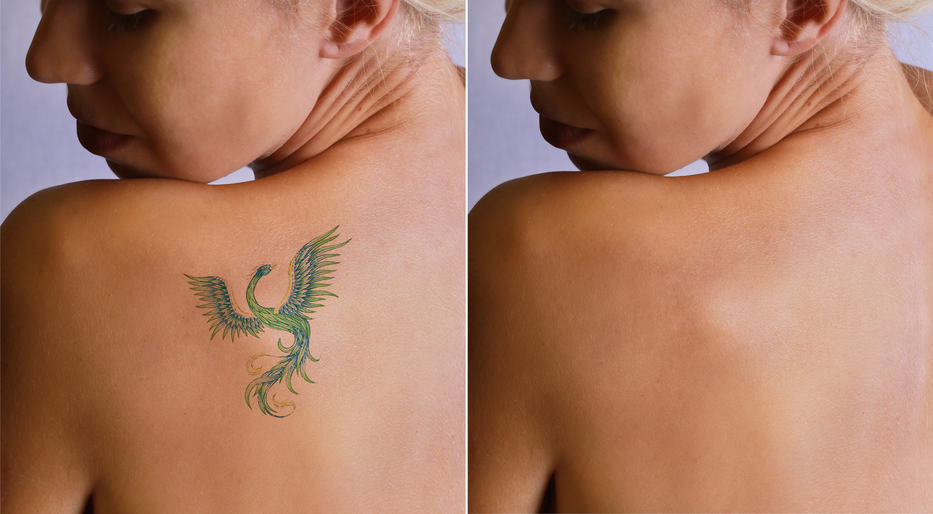 Tattoos are self-expressive, meaningful and/or fun for most, and it celebrates individuality for every single person. With modern technology and advancements, those tattoos you regret can easily become a memory and, it can be remade as a space for a new piece of work. A laser tattoo removal technician has the knowledge and tools to regain control of your body and erase artwork you no longer want. Beauty comes in all shapes and sizes and designs, and whether you choose to get tattooed or not, getting inked is a sign of showing your personality on your skin before you even talk to anyone. At International Beauty Institute, we understand that everyone is unique and has different perspectives on what is beautiful and what is more risqué so if you are not totally sure of your tattoo from the past, we can help erase it to make space for more meaningful artwork in the future.

Want to learn more about our Laser Tattoo Removal Certificate?

Contact your local campus today!