By:
Annelise Vintila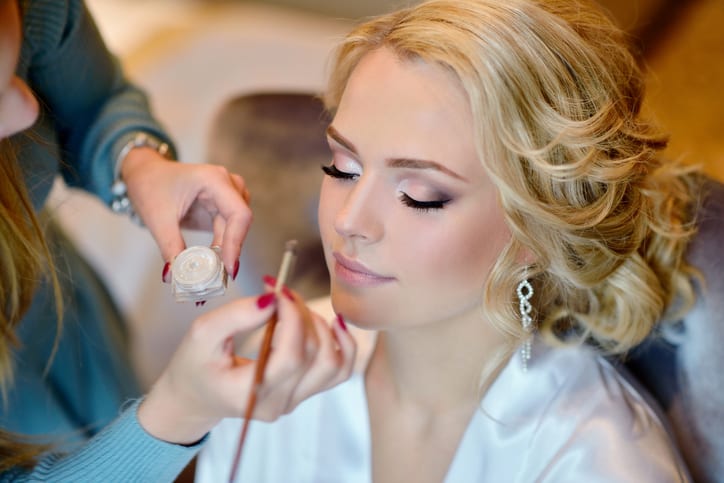 If you have been fortunate enough to be genetically blessed with flawless skin, I hope you bask in its glory. For those who have been struggling through the acne and the oily episodes, for those who have picked and scratched at a pimple for days, for those who lotion their face and it never seeps through because it's too dry: I stand with you. I have recently been exposed to the 'lipstick effect', a psychological trick that can help boost self-esteem when you apply make-up. Though on the surface it seems terribly superficial, once I dug deeper behind its goal, I realized that it promotes confidence and self-esteem in a person. The dreamer in me believes that everyone loves themselves no matter how they look, but the realist in me knows that a cosmetically pampered face attracts more positive attention and is a catalyst for appreciating how you look.

The Lipstick Effect
I was eleven years old when I purchased my first lipstick, it was a Mary-Kate and Ashley Olson red glittered tube and I wore it everywhere; I attracted attention, and at the time I thought I was the hottest 6
th
grader in my school. As I grew older my makeup tastes began to change and I started to love contrasting different colours on my face: blue eyeshadow with a pink lipstick, blush with purple mascara. Though some looks appeared to be put together by a wet crayon, I felt free in my choices and displayed them proudly. About a year ago, I began researching makeup schools to further progress my education of cosmetic application. I stumbled upon
https://www.intlbeautyinstitute.com/
and its courses that can help even the most aesthetically challenged, like yours truly, master the craft of make-up.

Makeup artists can help their clients gain self-esteem

The Beauty of Makeup School
The 'lipstick effect' taught me that everyone has confidence, but most of the time it is hidden beneath lack of self-esteem from the way you feel about yourself. I think it's crucial to love how you look first and start working inward, and a great way to start is with a little help from the cosmetic professionals that have gone through
makeup artist training
and have received their
makeup artist diploma
. They can recommend the best techniques to bring out the best in your facial structure, shape of your eyes and lips and elevate your perception of how you identify yourself visually. Whether we like it or not, we live in a shallow world where most people associate looking good with better self-esteem. A great makeup artist can bring out your best, so that when you ever feel low about yourself you can look in the mirror and appreciate all the good things about your body and skate past the details you can improve on. Everyone has good and bad days, but even on your worst days you have to appreciate yourself; whether you choose to put on your daily dose of red glitter on your lips or contour those high supermodel cheekbones.

It's important to appreciate yourself
Would you like to master the craft of makeup?


Learn more about our
makeup school
, and how the International Beauty Institute can help you.