By: Annelise Vintila 
You set the bar each and every day in your salon, and with IBI Online certifications, you can back up your work with the right techniques. So you're excited for a new day to start, and notice that your agenda is filled with multiple first-time clients. As your own boss, you set the rules. While there is a lot of freedom in your industry, there are also a lot of expectations you need to set in order to have a thriving business that creates a fantastic rapport with your client base.

You got into the lash industry with the intention of improving individuals' lives with exceptional falsies and customer service, and your first-time clients may be a little nervous heading into their initial appointment. No worries here, we have five tips on how to get your clients ready for their consultation and ensure a seamless experience for all parties involved!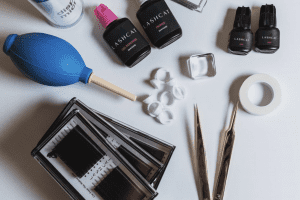 Five tips on getting your first-time client ready for their initial lash appointment
Don't sell yourself short.

Make sure your client knows exactly what to expect during their appointment, and deliver your skills with confidence. When your client knows that you can deliver the exact lash that they're expecting, there won't be any disappointment at the end of the consultation. It's a win-win that will expand your client base, one happy customer, at a time.
Adjust your approach as you go.

Just like the age-old saying, 'people are as unique as snowflakes', so will your clients, especially your first-time individuals. Take a fluid approach to each lash appointment and adjust with your client to give them a fantastic first-time experience that will boost their chances of returning.
Communicate how long the appointment will take.

Give your client the freedom of setting their schedule for the day without having to wonder how long the consultation will take. Allow yourself to give the customer an extra 15 minutes to cover any unexpected bases, and give them an appropriate timeline on how long they will be at your salon. Through establishing honest communication, your client will be able to trust your judgement and even leave you a great online review!

Go above and beyond.

When it comes to the beauty industry, going above the expectations for the first-time customer is always encouraged. A little compliment goes a long way or periodically asking if they are comfortable can enhance their experience and set you apart from other salons. When it comes to customer service, you can never be too accommodating.

Explain your rates accurately.

Leaving things to interpretation should only be left to the movie experts, so as a lash technician ensure you establish your rates precisely. Detail the lash services your clients will be getting, and any other corresponding costs that they should expect. As a first-time client, the last thing you want is to pay a fee that you weren't prepared for.
No one is born a lash expert – that's why IBI Online can help you refine your skills!
First-time clients are the way to expand your lash business and build a positive connection that will make them eager to return for your services. At IBI Online, we can teach you the right personal and business skills to help you create a fantastic salon experience for each and every one of your customers, while helping you grow your skill set. 
Join us today – our affordable courses will elevate your techniques and help you become financially independent!