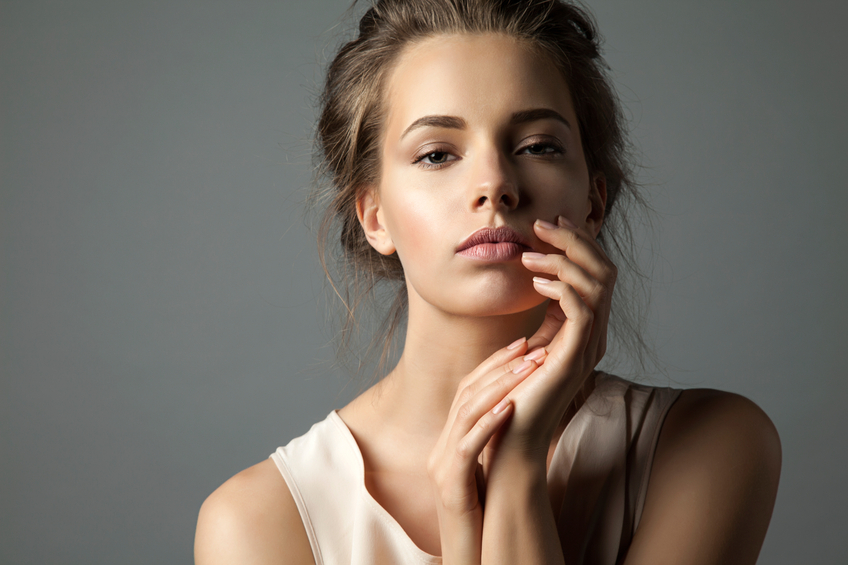 Eyebrow aficionados are justifiably excited about the latest and greatest trend sweeping the beauty industry and blogosphere: microblading! Also known as 3D brows, it's the newest and most effective enhancement for fuller and more natural-looking eyebrows. The precise, semi-permanent technique involves the manual application of a pen-like tool with tiny needles at the tip, subtly defining hair strokes for a convincingly realistic look that can last up to three years, depending on environmental exposure. Students learning this popular procedure match the semi-permanent pigment to the client's skin tone and hair colour over two sessions. Here are some of the benefits behind microblading, and why many clients are turning to it for fuller and more luscious brows.
1. Anyone Can Have Natural-Looking Brows With Microblading
Microblading was originally created in Asia as a way to restore eyebrow hair for cancer patients who had undergone chemotherapy. Those experiencing hair loss or lack of growth as a result of skin diseases like alopecia or for any other reason may be interested in the natural look provided by microblading. As opposed to alternatives like penciled-in brows or permanent make-up, the crisp, full strokes of microblading make it difficult to tell that any work has been done. Clients will appreciate that they can finally achieve the eyebrows they've dreamed of, restoring dignity and self-esteem.
2. Microblading Training Saves Clients Valuable Make-up Application Time
Instead of filling in eyebrows each day while fretting over the perfect shape, microblading saves clients significant accumulated time. While make-up is known to smudge, smear, or fade with exercise or in rain, this technique lets clients perform any physical activity without fear of losing their brows. Microblading clients require only two sessions of about two hours for one to three years of bold brows. In the first hour, trained aestheticians carefully draw the shape in, customizing the hair pattern and gaining approval from the client before making the tiny scratches needed to apply pigment to the first layer or two of skin. Since it's not permanent, clients can choose to change their brow style with the next trends after a few years. The organic pigments used don't change colour over time as tattoos can, only gradually losing saturation, eventually signalling it's time for a touch-up session.
3. Professionals with Microblading Training Provide Safe, Effective, Nearly Painless Treatment
Beauty professionals with
microblading training
will work with the face structure and brow bone to achieve the appropriate shape. Results are so effective that some clients call it "life-changing." To minimize discomfort, a topical numbing cream followed by a liquid anaesthetic is applied before the process begins. While not painless, clients usually experience no more than the feeling of tweezing hairs, depending on the sensitivity of their skin. The minimally invasive procedure is very safe in the hands of professionals with a recognized
microblading certificate
. Your clients will be happy that their new brows look fantastic immediately following the treatment, although a follow-up session is required. The initial colour will soften to a slightly lighter shade after a few weeks, leaving clients with beautiful natural-looking brows.
Would you like to take a microblading course?
Contact International Beauty Institute for more information on this popular training!